Relieve Pains and De-Stress Yourself by Complete Massage Therapy
Message therapy is well-known to human beings when the first treatment therapy was invented. Modern medical science has also proved its benefits of healing the pains and making the mind stress-free. Your blood gets enriched with endorphins, the natural hormones that relieve pains and make you relaxed. For having the powerful de-stressing capacity, it cures sleeping-sickness from the very first day. Full body massage gives you a holistic result, but you can avail specific area massage for enjoying specific and target-oriented result, such as head, foot, hands, palms, and so on.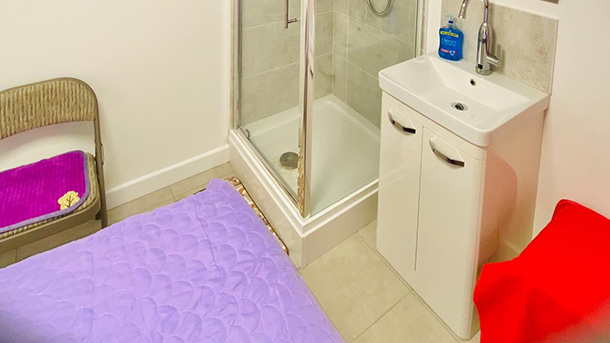 Full Body Massage Therapy
At Exciter Massage, we have the facility to provide full body massage to give you complete relaxation. Full body massage therapies are of different kinds, such as Ayurvedic full body massage, Thai full body massage, etc, that provide a holistic result to your body. Handmade soothing oil is applied when you will receive the Ayurvedic Massage.
Thai Massage is blessed with holistic health benefits. This is a new way to make your body fit and flexible. During the massage, you will be pulled up, rocked, stretched by the hands of our therapists. They will massage you with their elbows, thumbs and knees; and sometimes they walk on you. Our therapists are specially trained for the massage. So, go for our holistic full body massage to avail exclusive benefits.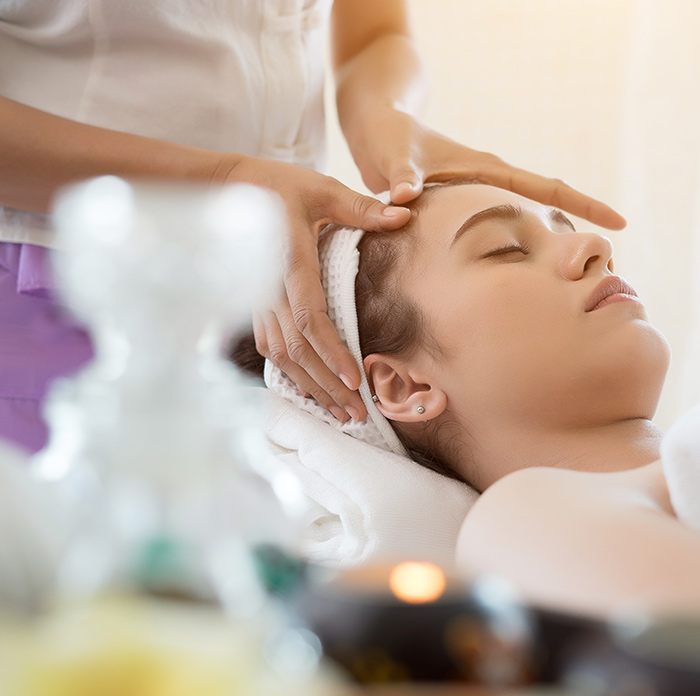 Head Massage Therapy
Deep scalp massage is very good for stress relieving and Myofascial Pain Syndrome (MPS). For its high stress-relieving power, your sleeping-sickness will come to an end forever. We are also experienced in Japanese head massage as well. With special Micro Mist machine, our experts penetrate your scalp with a mild spray of water. This makes your mind refreshed and body relaxed. Benefits associated with Japanese head massage:
People suffering from tension and headache will get an effective relief
You can incorporate head massage for stress relief, head and neck muscle pains, MPS and so on.
This type of massage is highly helpful for the people whose hair is losing density and volume.
Deep scalp massage moisturises and maintains the health of the scalp
It rejuvenates the growth of hair, the health of it and hair follicles
Feet Massage Therapy
When you are suffering from different kinds of foot and ankle pains, foot pain massage will be the ideal solution for all of them. Reflexology feet massage helps to cure ankle injuries, Plantar Fasciitis (heal-bone growth pains and inflammation), the sportsperson's foot pain, some common forms of arthritis, etc.
On the other hand, foot reflexology is based on different kinds of nervous point penetrations. It is considered that foot is connected with the functions of the great organs of the body and the penetration of those points will keep the organs healthy. All our therapists are experienced in feet massage identifying the points. Feet massage therapy will make you refreshed instantly and boost immunity.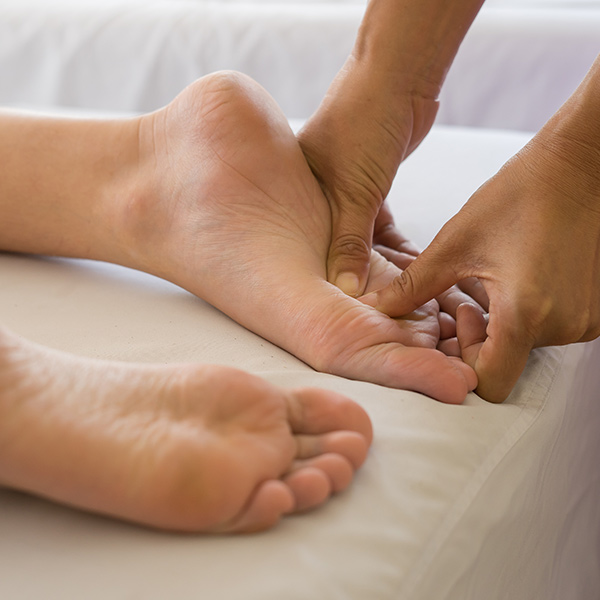 Reflexology Therapy
Reflexology involves massages and pressures to the particular points on hands, foot and ears. Our therapists who are specially trained in reflexology know how to give you relief from the pains, headache and boost up the immunity through this technique.
According to Chinese Reflexologists, qi (pronounced "chee"- you can call it "vital energy"), keeps a human body fit and when the body blocks it, they feel sick. Our reflexologists know how and where to press to avail optimum benefits.
A British scientist has proved that our body's entire nervous system can be regulated by external factors like touch and pressure. Our reflexologists know how to make you refreshed and internally boosted. The stress during pregnancy can be released by reflexology massage therapy. In a word, reflexology therapy helps to boost your immunity, refreshment and gives instant relief from pains.